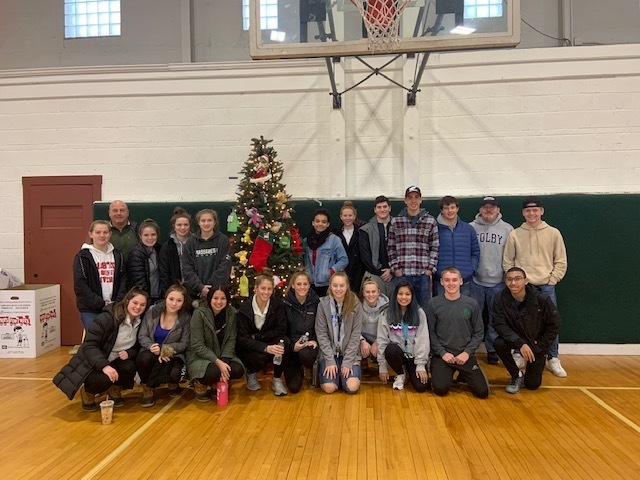 MHS Leadership Academy gives back for the Holidays!
Brendan Scully
Saturday, December 28, 2019
The Massabesic High School Leadership Academy students collected food and toys for needy families for the holiday season. MHS Staff participated in a food drive to support the Waterboro Food pantry and MHS Students participated in a toy drive for the regional Toys for Tots program run out of Sanford. A truck load of food was delivered to the food pantry on Dec 21st and another truck load of toys was delivered to Toys for Tots the same day. 20 MHS students who are part of our Leadership Academy volunteered with Toys for Tots on the 21st helping families select toys for their families. Special thanks go out to Abby Brennan, Ellie Salvatore and Rowan Boulard for their work organizing this community service effort! Thanks to all of the students and staff who supported this program and to the students of the Leadership Academy for taking time on their fist vacation day giving back to the community! Great job!!